Epoxies – Putties
Epoxy Putties are used for a variety of fabrication or sculpting applications and are available as rigid or semi-rigid. With several to choose from, these are easy to use "mix-and-apply by hand" systems. High-density epoxy putties can be textured and stamped to make artificial tree bark, vines, aquarium-safe coral pieces or flame-rated themed elements. Low-density putty is used for reinforcement, making lightweight elements and filleting for composite applications. Epoxy sculpting putty allows the user to sculpt fine detail with precision to create lasting works of art.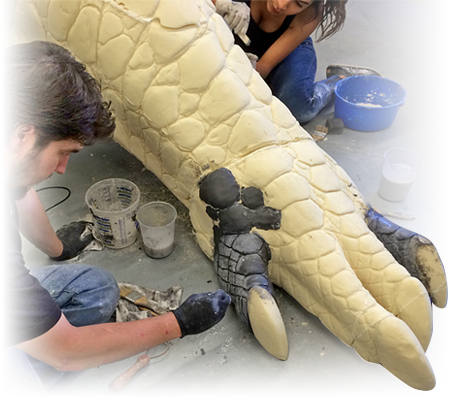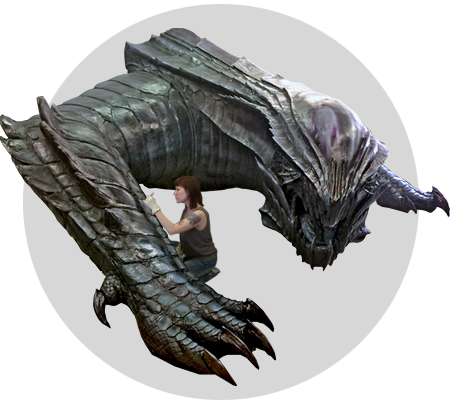 Epoxy Putty
Extremely lightweight epoxy putty suitable for an infinite variety of industrial and art-related applications.
Extremely lightweight epoxy putty that offers fast handling time. 1A:1B by volume mix ratio.
Lightweight epoxy putty that certifies to the highest flame rating available (E84, Class A).
Extremely lightweight epoxy putty that offers high temperature resistance.
Mix-by-hand putty that is used to create textured or highly detailed display pieces
Mix-by-hand putty that is used to create textured or highly detailed display pieces
Flame Rated Flexible Mix & Apply-By-Hand Epoxy Dough
Extremely hard and durable high density epoxy sculpting dough-Crystalline Silica Free