Dallas
Address:
13700 Diplomat Dr
Farmers Branch, TX 75234
Phone:
Toll-Free: (800) 421-4378
Local: (214) 421-4377

Hours:
Monday – Friday:
8:00 am – 5:30 pm

View Our Holiday Schedule
x

Upcoming Holiday Schedule
Reynolds Advanced Materials, Dallas will be closed in observance of the following holidays:
November 23
Thanksgiving
(Thursday)
November 24
Thanksgiving
(Friday)
December 25
Christmas
(Monday)
January 1
New Year's
(Monday)
Must Be at Least 12 Years Old to Enter Facility
Must Be at Least 18 Years Old to Attend Training Events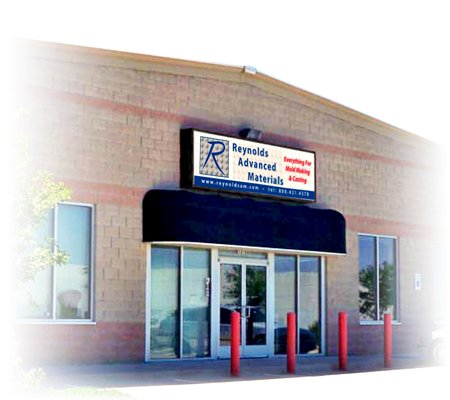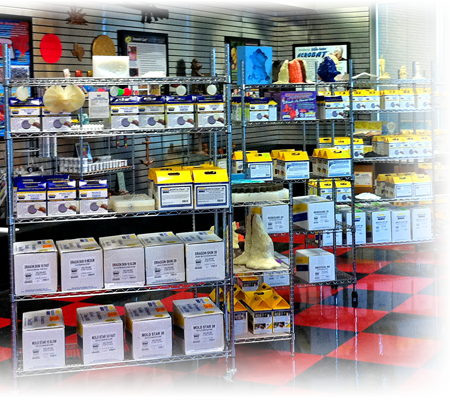 Take Our Quick Video Tour
About Us
We invite you to tour the fully stocked Reynolds Dallas showroom and speak with your hometown Reynolds support crew.
Whether you are a large scale concrete casting shop, a fine artist, home hobbyist, or anywhere in between, our expertise will guide you to the right materials and equipment for your application and our display molds and castings may just spark your imagination.
We are proud to host a number of events and in-house seminars that will introduce you to a variety of materials and techniques which will take you to the next level. Check our calendar of events for more information.
Our Community
Moldmakers For Hire
We are happy to offer the following list of professional mold makers and casters in the Dallas area. If you would like to be added to this list, please contact us.