Seattle
Address:
10422 SE 244th St
Kent, WA 98030
Phone:
Toll-Free: (844) 512-8208
Local: (253) 236-4908
Fax: (253) 236-5215

Hours:
Monday – Friday:
8:00 am – 5:30 pm

View Our Holiday Schedule
x

Upcoming Holiday Schedule
Reynolds Advanced Materials, Seattle will be closed in observance of the following holidays:
April 7
Easter
(Friday)
May 29
Memorial Day
(Monday)
July 3
Fourth of July
(Monday)
July 4
Fourth of July
(Tuesday)
September 4
Labor Day
(Monday)
November 23
Thanksgiving
(Thursday)
November 24
Thanksgiving
(Friday)
Must Be at Least 12 Years Old to Enter Facility
Must Be at Least 18 Years Old to Attend Training Events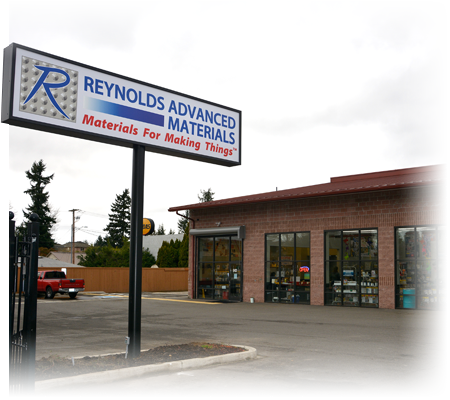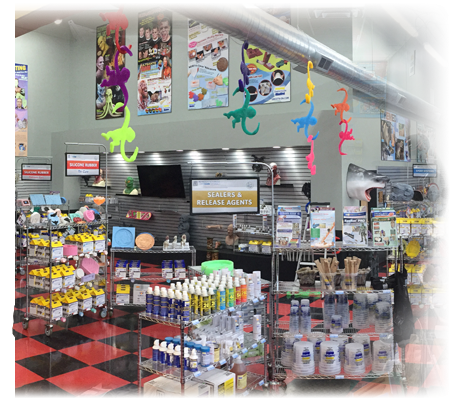 Take Our Quick Video Tour
About Us
Reynolds – Seattle is located about 30 minutes from downtown Seattle.
The store exists to inspire artists, inventors, hobbyists, sculptors, mold makers, model makers, casters, etc. with material ideas for their projects.
Technical help is always available from experienced staff ready to discuss your application and make a material recommendation.
Our Community
Moldmakers For Hire
We are happy to offer the following list of professional mold makers and casters in the Seattle area. If you would like to be added to this list, please contact us.