Chicago
Address:
2600 Lexington Street
Broadview, IL 60155
Phone:
Toll-Free: (800) 477-4457
Local: (708) 354-0969
Fax: (708) 354-7825

Hours:
Monday – Friday:
8:00 am – 5:30 pm

View Our Holiday Schedule
x

Upcoming Holiday Schedule
Reynolds Advanced Materials, Chicago will be closed in observance of the following holidays:
April 7
Easter
(Friday)
May 29
Memorial Day
(Monday)
July 3
Fourth of July
(Monday)
July 4
Fourth of July
(Tuesday)
September 4
Labor Day
(Monday)
November 23
Thanksgiving
(Thursday)
November 24
Thanksgiving
(Friday)
Must Be at Least 12 Years Old to Enter Facility
Must Be at Least 18 Years Old to Attend Training Events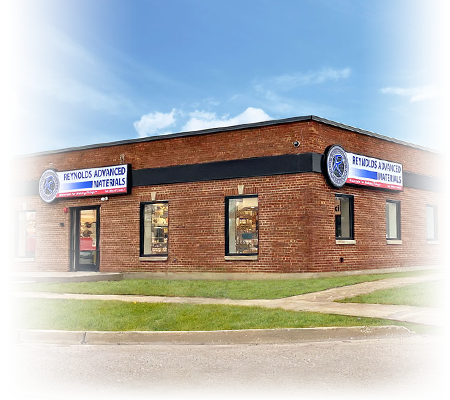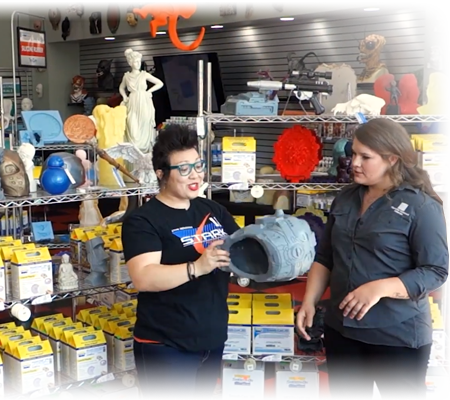 Take Our Quick Video Tour
About Us

Reynolds Chicago is a fully stocked materials supplier. We carry a full line of supplies, tools, equipment and materials for any size project. We have display samples, molds and castings that you are free to come in and browse. Our knowledge of the materials we carry is second-to-none. Ask us your technical questions, discuss your project with us, Reynolds is there to help every step of the way. We offer a wide variety of seminars at our location as well. These range from introductions to new materials, to product discussions, to advanced technique seminars which will take your mold making and casting skills to the next level! Our event calendar below lists our newest event information.
Our Community
Moldmakers For Hire
We are happy to offer the following list of professional mold makers and casters in the Chicago area. If you would like to be added to this list, please contact us.