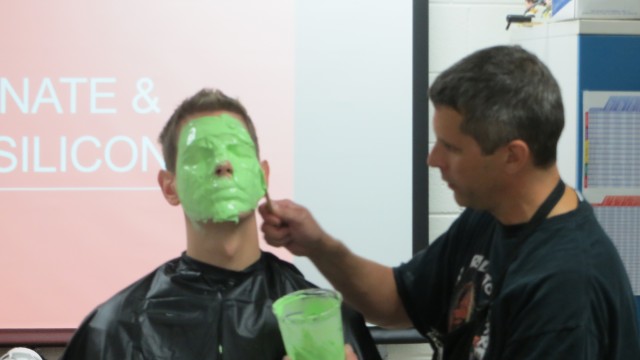 Reynolds – Chicago hosted their recent lifecasting seminar on September 25 2015. The sister company of Smooth-On Inc. brought a sold out crowd to the windy city. Patrons witnessed demonstrations of which they learned how to create castings of body parts. This application is done with our Body Double platinum-cure silicone or our Alja-Safe Alginate Series.
These full-day seminars gives an opportunity to novices who have a desire to work with our materials a chance to learn how-to use them. We encourage our attendees to bring the hard questions or concern they have about their project to our knowledgeable staff. During these seminars, we utilize slides, videos, and demonstrations of various techniques and materials to maximize your learning experience.
We had a great time hosting this latest seminar and hope to see you in the future! For more info, visit our seminar page.