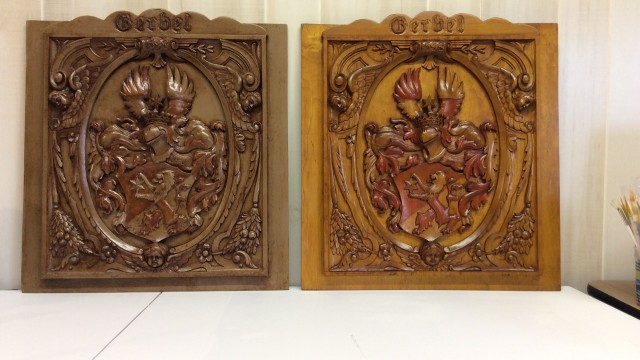 John Lewis, a customer of Reynolds Advanced Materials – Charlotte, created a resin copy of his family's crest made out of carved wood. The Reynolds staff was there to help.
Mold Star 15 Slow: Platinum-Cure Silicone Rubber was chosen for his mold due to its 1A:1B mix ratio and low viscosity. For his casting resin, John choose Smooth-Cast 322 urethane plastic.
Ure-Fil 5, which can help produce a wood grain effect, was added to the Smooth Cast 322.
Brown shoe polish was used to complete the look, bringing out the wood grain detail in the final casting. Photos of his process follow: