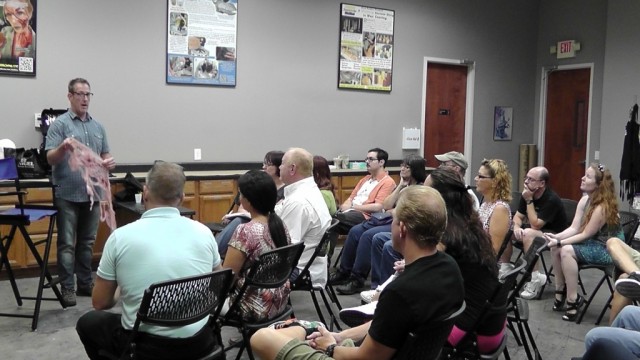 Reynolds Advanced Materials – Orlando held a Let's Talk About: Silicone Wounds discussion on October 9, and the turn out could not have been better.
These discussions cover how-to build and apply silicone wounds, using the Ultimate Wound Kit. We use demonstrations of various techniques and materials to maximize your learning experience. Questions about making your own wounds are always welcome.
Our "Let's Talk About" series is an informal get together of people who want to know more about materials and processes. It won't take long, there is no commitment and our goal is to educate. You will meet people just like you and we often get contributions from industry pros that add value to the conversation. We welcome any and all comments.
For more information on our next discussion, visit our SEMINARS page.