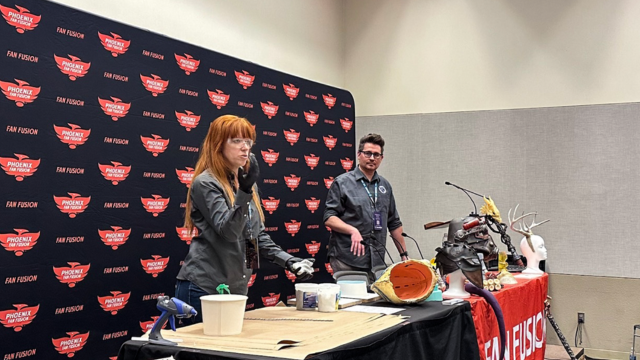 Reynolds - Phoenix did an outstanding job spearheading an engaging and enlightening Cosplay Panel at the Phoenix Fan Fusion event held over the weekend with over 80 enthusiastic attendees. Inside techs, Garrick and Laura perform commendably by presenting and addressing several audiences' queries effortlessly, providing information on the best materials and techniques used in prop and costume making.
New Maker Pro Paints were one of the highlights showcased at the panel, giving attendees the unique opportunity to see, touch, and feel the materials in person! Attendees left with a wealth of information for their cosplay props and projects. Moreover, the attendees departed with newfound knowledge and a spark of inspiration for their upcoming projects.
Kudos to the exemplary efforts of the Reynolds-Phoenix team!