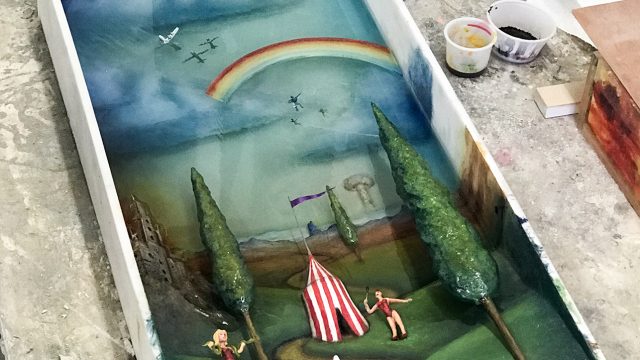 Tom Coffin is a veteran when it comes to using Smooth-On materials. Since the 70's he has been using rubber compounds, resins, GFRC, GFRG and other various casting materials for his historic restoration company in New York City which was one of the first companies to utilize GFRC in historic restoration. During his career Tom was a production manager at fine art bronze foundry which utilized Smooth-On rubbers to cast lost wax molds.
Over the recent years Tom has been purchasing his Smooth-On materials from Reynolds Advanced Materials in Phoenix, AZ for his personal work which consists of but not limited to mix media elements encapsulated in EpoxAcast™ 690 to create fantastic glowing dioramas.
 To learn more about Tom Coffin and his work please visit: www.coffinandkingstudio.com or www.thomascoffinarchitectonics.com.