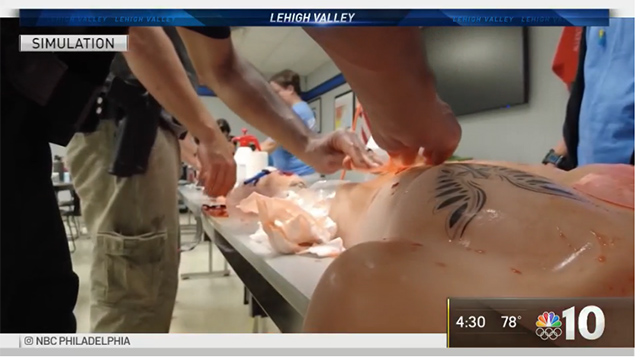 At the Allentown Police Academy, officers were put through a new type of intense trauma training. This drill, known as 'Officer Down Trauma Training' is preparing police officers to respond and aid victims and colleagues when disaster strikes.
Silicone rubber, artificial blood, and other materials were supplied by Reynolds-Allentown to create these hyper-realistic training devices.
NBC10's Steven Fisher gives an inside look to this unique training program.
<script type="text/javascript" charset="UTF-8" src="https://nbcphiladelphia.com/portableplayer/?CID=1:12:2835035&videoID=1904254019971&origin=nbcphiladelphia.com&fullWidth=y"></script>
All Reynolds locations will be closed Saturday & Monday, May 28th - 30th in observance of Memorial Day. Resuming normal operations on Tuesday, May 31st.