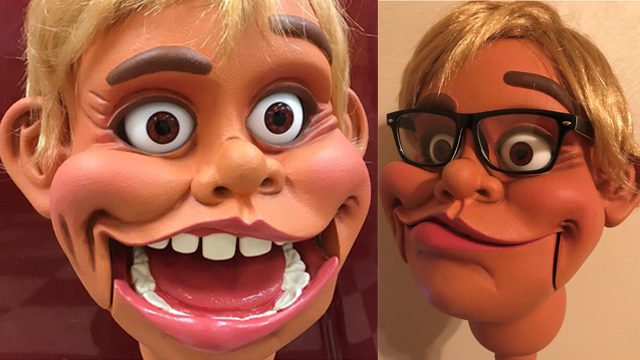 Reynolds – Denver customer Corey Coleman is the man behind Dummy Face. 
From Corey, "People often ask why Dummy Face is my company name. I began performing as a ventriloquist as a young kid, and eventually started building ventriloquist figures six years ago."
Corey has had the opportunity to build for hundreds of performers all over the world, including two America's Got Talent winners, Terry Fator and Darcy Lynne. In addition, he works with other brilliant artists including Chance Wolf of Wolf Vents, who sculpted and painted some of the pieces shown here. Corey states "I enjoy that my job/play requires such precise measurements to ensure that the mechanisms function correctly. This precision craftwork teaches me patience and respect for the proper tools and products."  
Using Reynolds products, Corey also sculpts, molds and casts many other types of artwork including animals, landscapes, and life casts. Corey appreciates that "The folks at Reynolds provide professional, quality assistance that help me through obstacles that seem impossible at times. The products are amazing and easy to use. My favorite casting resin is Feather Lite."
This year Dummy Face is creating a product that will have international appeal and use.  It is currently in production.
"I feel like we are all artists in some way. I am blessed to be able to help others fulfill their dreams.  What is your dream? Perhaps we can create together?"