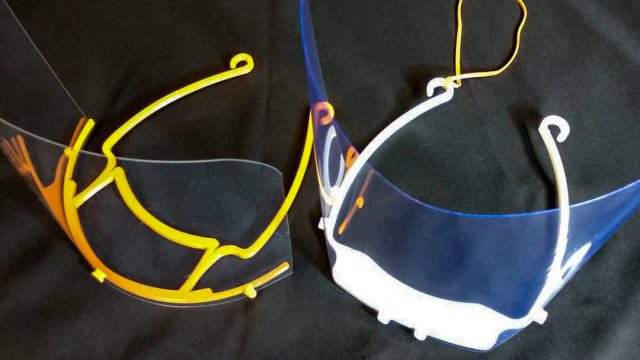 Reynolds – Phoenix customer Cruces Creatives, a non-profit public makerspace and custom fabrication job shop located in Las Cruces, NM is a 12,000 square foot facility that covers woodworking, CNC milling, laser cutting, 3D printing, mold making and casting, and much more to accommodate for creatives. They have helped organizations from prototype to pilot production and run STEAM education programs from grades 4th to college students.
 When PPE supplies became short during the COVID- 19 crisis, Cruces Creatives spread the word that they could make masks and face shields for their community. In response, the community reached out with their needs, so testing and production began for sewn facemasks, face shields, and respirators.
 Originally the face shields were 3D printed, which proved to be too slow for the high demand as two of the local hospitals needed hundreds and more requests started to come in from nearby cities.  After watching the face shields video provided by Smooth-On, they adapted the design to the needs of the users.
 In response, the team has provided over 1,500 face shields to medical personnel cast from Smooth-Cast 65D. Smooth-Cast 65D provides strength for repeated use and flexibility for comfort.
 To learn more about Cruces Creatives visit www.crucescreatives.org and follow @coffeeandtools on Instagram for updates on their projects.