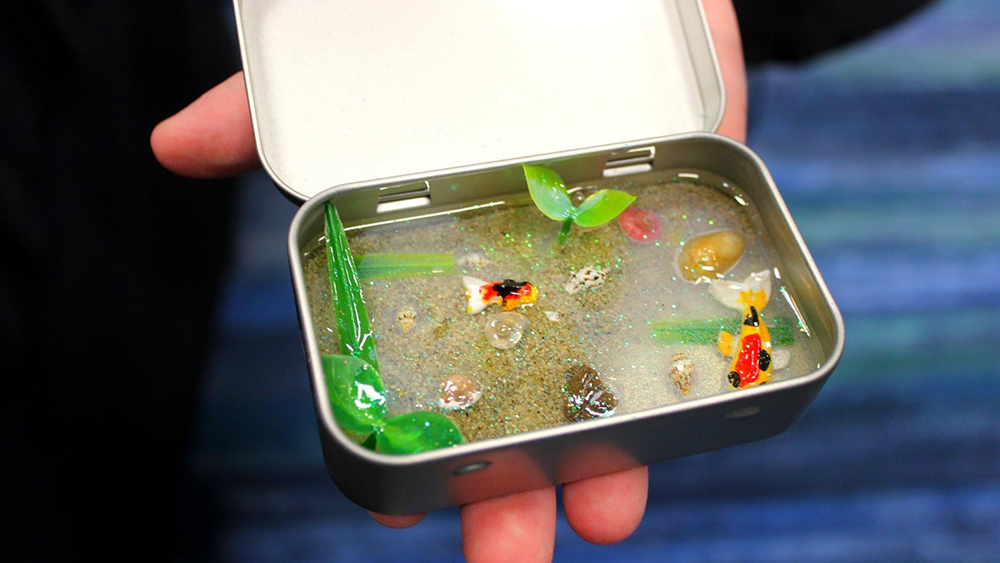 Reynolds - Orlando customer Clockwork Carousel Creations has been hosting panels at conventions since 2012. Over the years their skills have grown to include special FX makeup, prosthetics, silicone molds, and resin casting. Their panels focus mainly on advanced materials classes including silicone mold making and making resin water effects. 
This year at Metrocon 2022, their workshops drew nearly one hundred participants, allowing for many creative projects to develop.  In the "Resin 101" workshop participants learned the basics of mixing and pouring Smooth-Cast™ 325 urethane resin for water effects with fish inclusions cast using Smooth-Cast™ ONYX to create a pocket size koi pond.
In the "Silicone 101" workshop guests were invited to make a one-part mold using Mold Star™ 14T platinum silicone using a clay sculpted or 3D printed model.
Past Clockwork Carousel Creations seminars featured Body Double™ skin safe platinum silicone, Foam-It™ 3 urethane foam, Rubber Glass™, and Alja-Safe™ Breeze Crystalline Silica-Free Liquid Alginate with more events coming soon!

Clockwork Carousel Creations chooses Reynolds because of their variety and reliability of supplies.  "We know we can trust what we get from them to be fresh material, to work as advertised, and be safe to use. We know Reynolds for their people, their support and knowledge is very helpful for planning and producing our shows. Reynolds shares our view that anyone can make anything with the right knowledge and materials. We are proud and thankful to work with them throughout the year."
The team is looking forward in expanding their classes to teach even more people how to create anything they can dream up. 
To learn more about Clockwork Carousel Creations visit: https://clockwork-carousel.myshopify.com
Follow them on social media:
Instagram: @clockworkcarouselcreations
Twitter: @ClockworkCarou1