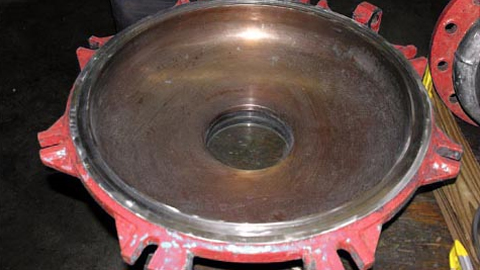 Corso Fluids, a manufacturer of industrial fluids that has been in operation for decades, had a gasket fail on one of their large mixing vessels. A search for replacement options for this gasket prompted Corso Fluids to contact the Smooth-On Technical Helpline.
"Replacement parts for old manufacturing equipment is virtually non-existent and I had to get this mixer back up and running," says Production Manager Tony Guzmanes, "I came across Smooth-On on the internet and called the Technical Helpline Number listed. I was able to speak to a Smooth-On technician who discussed options for making my own rubber gasket using two products called URE-BOND™ and VytaFlex™ 40."

Chronicling The Process
Prior to applying URE-BOND & VytaFlex™ 40, the metal surface is sanded and completely cleaned of any dust, oils, or other contaminants that may cause adhesion or curing problems. After cleaning, the gasket channel is primed with URE-BOND™ adhesive directly on to the metal surface and allowed to cure until tacky. At the tacky stage VytaFlex™ 40 is measured, mixed thoroughly & applied directly onto the URE-BOND™ surface and allowed to cured.

Mission Accomplished
Mr. Guzmanes continues: "We had our mixing vessel back in service in less than one week, which saved us thousands of dollars in down time. That was 3 years ago and that gasket is still functional – there's been no breakdown of the rubber."
You Will Need: URE-BOND II, VytaFlex 40, Chip Brush, Mixing Containers, Mixing Sticks
Step 1: Preparing & Applying URE-BOND II
Prepare the metal surface by sanding it and cleaning it with solvent. Then measure the URE-BOND® II adhesive as specified by the product Technical Bulletin. Combine URE-BOND® II Parts A and Parts B.

With a clean, dry, disposable chip brush, apply the URE-BOND® onto the metal surface. Be sure not to let the material 'pool'. Let cure for 60 minutes.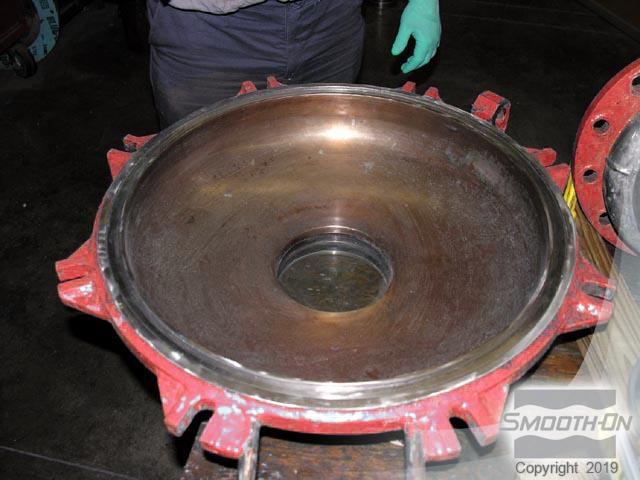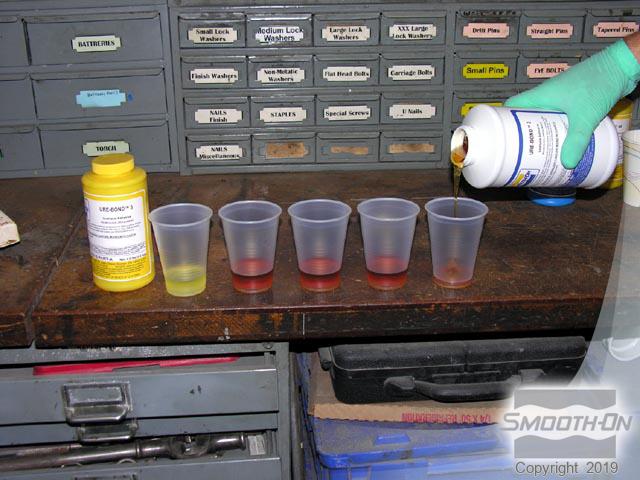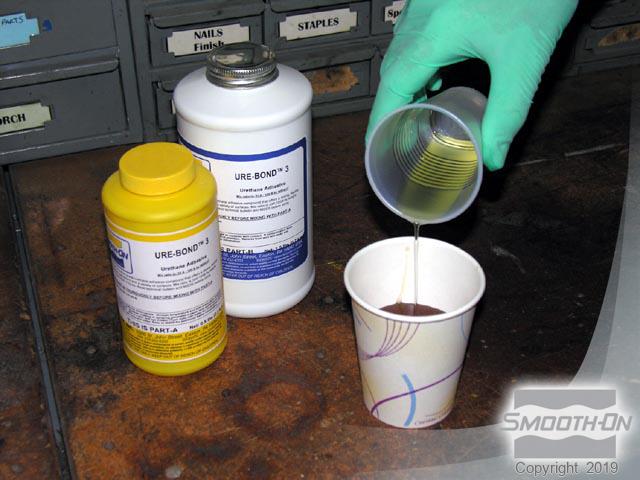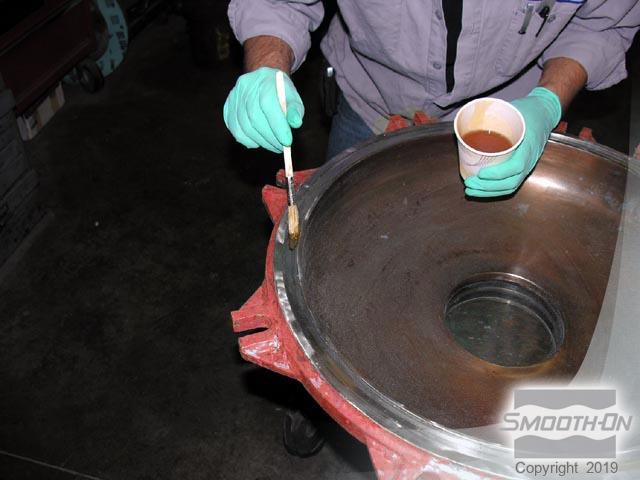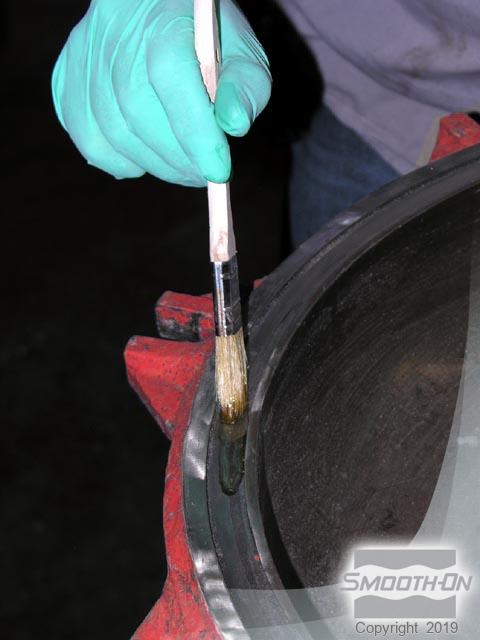 Step 2: Measuring, Mixing & Applying VytaFlex 40
Measure out VytaFlex® 40 Urethane Rubber as specified by the product Technical Bulletin. Combine VytaFlex® 40 Part's A & B together into one mixing container and mix together thoroughly. When VytaFlex® 40 is thoroughly mixed, the liquid is poured into the metal channel. VytaFlex® 40 will self-level as it is poured.
The material will fully cured in 16 hours at room temperature (23° c. / 73° f.).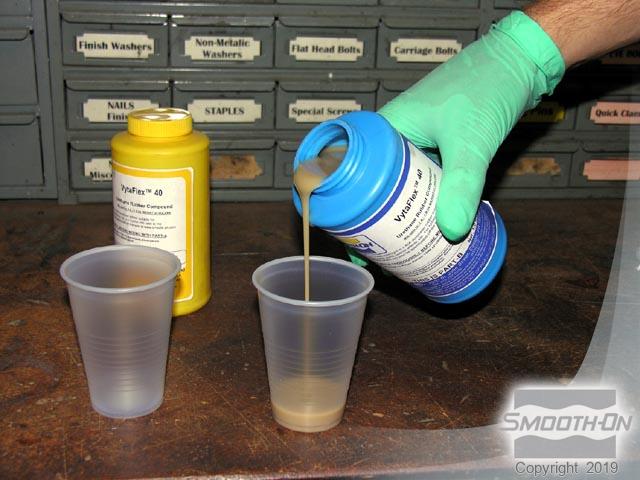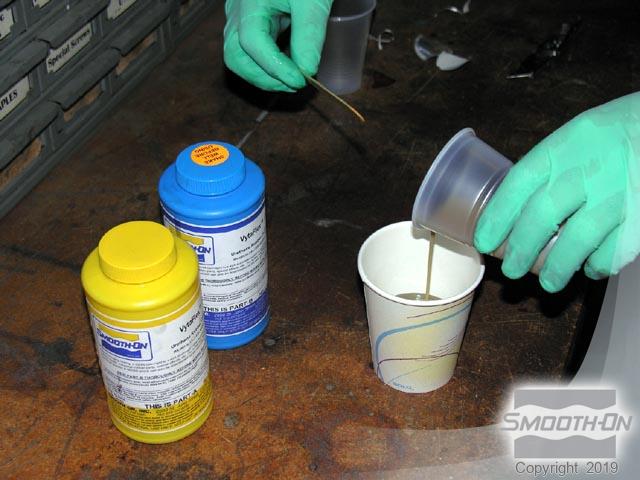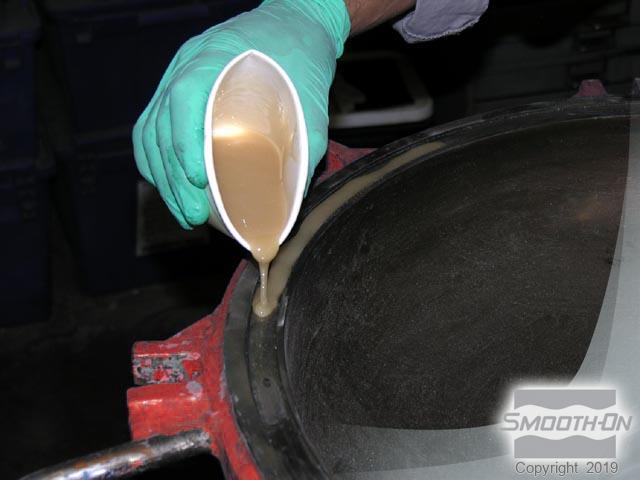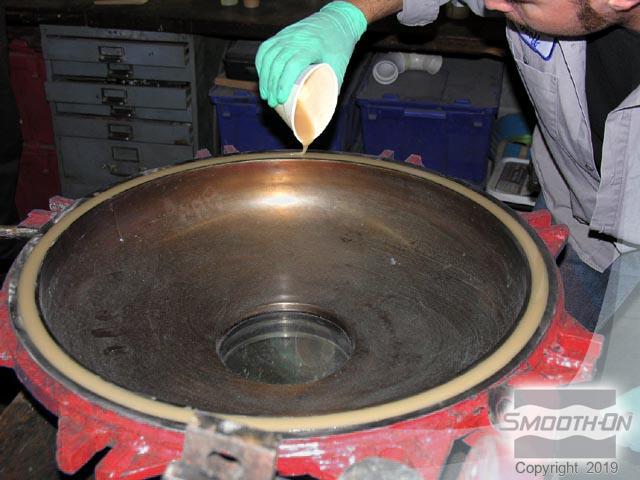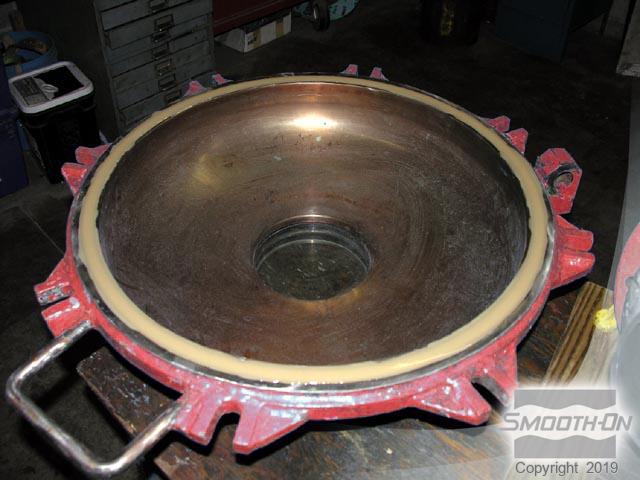 Step 3: Finished Product
The mixing vessel is back in service well ahead of schedule saving thousands of dollars in down time. After 3 years the gasket shows no sign of wear.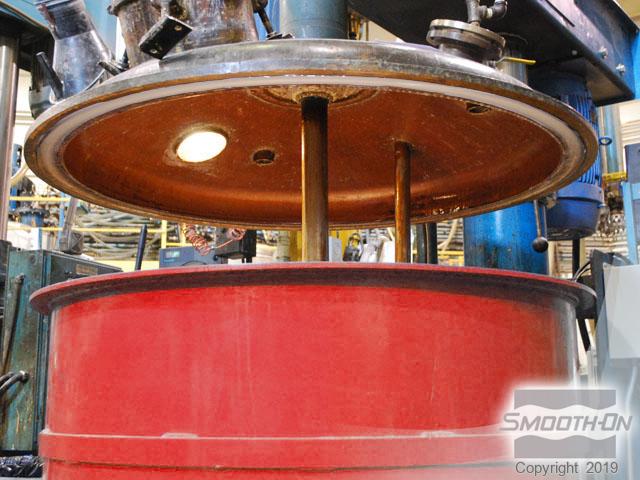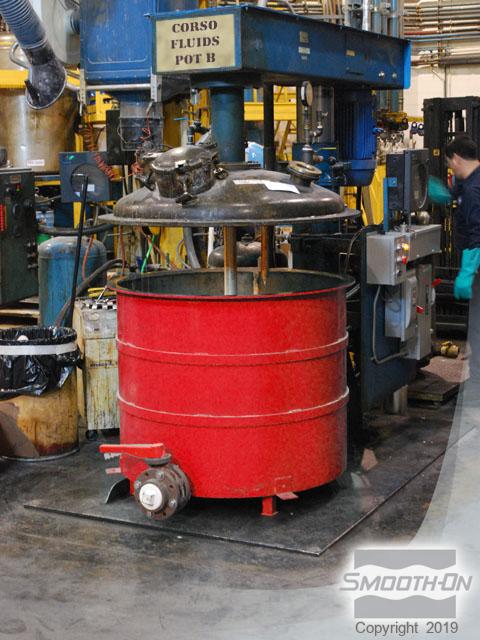 Related Products