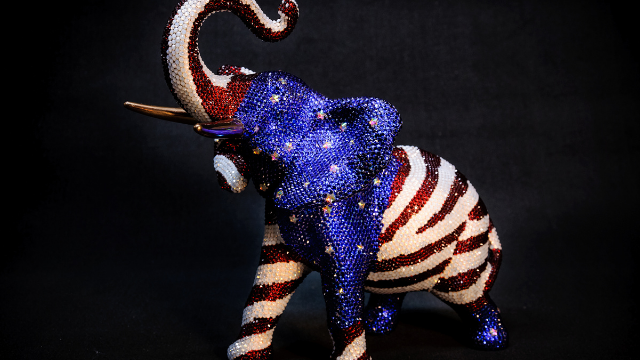 Born and raised in Ukraine, Sergi Zader credits his artistic inspiration to his childhood, spent in the countryside, where he fell in love with nature. Sergi received a Bachelor of Fine Arts degree from College of Creative Studies in his native city Lviv, and later received his HVAC Master's from the Lviv Polytechnic Institute.
Sergi now lives in Detroit, Michigan where he runs his HVAC business, creating art in his free time. Sergi molds his smaller sculptures using Mold Max™ 25 and uses Plasti-Paste™ II when making support shells.  The sculptures are then cast using Smooth-Cast™ Onyx, Smooth-Cast™ 300, and then are meticulously imbedded thousands of Swarovski crystals to create dazzling effects. When working on his larger sculpts, they are casted in fiberglass impregnated with epoxy.  
Sergi's views were heavily impacted when his wife had a battle with cancer, realizing we have only one shot to connect to the universe. His artworks represent playful sparkling, colorful healing energy which gives people hope, peace of mind, love, and encourages one to stop and think for one moment about how we can help each other make this world better and more beautiful.