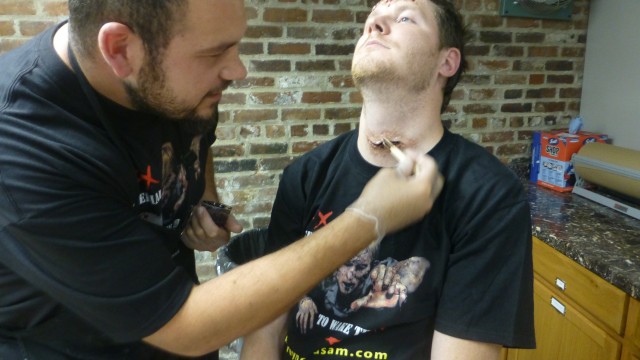 Reynolds Advanced Materials – Boston recently hosted a Let's Talk About series on making on-skin wounds; on October 9, and the turnout was great.
Our discussions are designed to cover how-to build and apply silicone wounds, using the Ultimate Wound Kit. We demonstrate various techniques and material to advance your learning experience.  Questions are always welcome.
Our "Let's Talk About" series is an informal get together of people who want to know more about materials and processes. There is no commitment and our goal is to educate. You will meet people just like you and we often get contributions from industry pros that add value to the conversation. We welcome any and all comments.
For more information on our next discussion, visit our SEMINARS page.