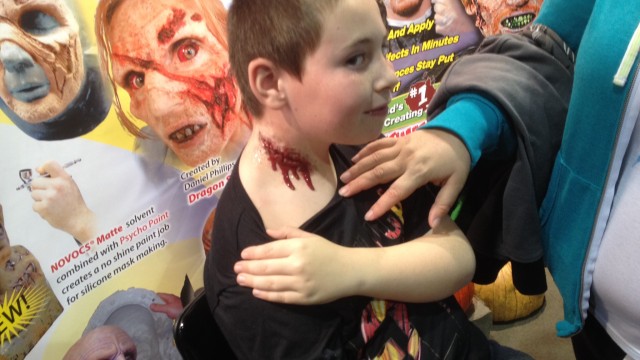 Reynolds Advanced Materials recently attended the horror/haunt convention known as the Rock and Shock Show. See our experiences below.
The Rock and Shock show is a music venue, that hosts bands and a horror convention, all in one place; and we were in the middle of it having an horrifically good time. The show offered convention goers a chance to view bands such as GWAR, cosplay, purchase masks, DVD's, collectables, and so much more.
Since we were there, we provided some horror ourselves with live demonstrations of Smooth-On's Ultimate Zombie Kit, and a workshop with Jeremy Oneail. Oneail, a professional mask maker, from Oneail FX, teamed up with us and did a miniature workshop on the Ultimate Zombie Kit, and everyone had a great time. Check out our pictures from the show.