Basics of Mold Making & Casting Seminar
Chicago, IL
These full-day seminars will cover the basics of moldmaking and casting. We use slides, videos and demonstrations of various techniques and materials to maximize your learning experience. Questions about your projects are welcome. Reynolds provides lunch and light refreshments. Due to the popularity of our seminars, slots are booked on a first-paid, first-in basis. Class size will not be increased.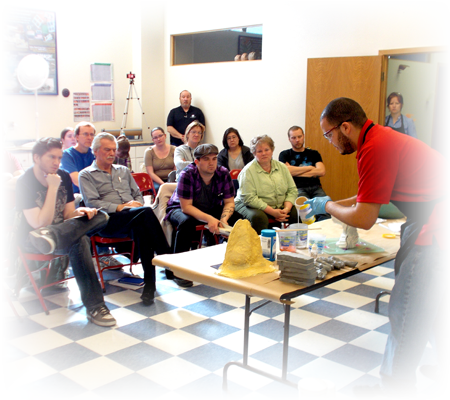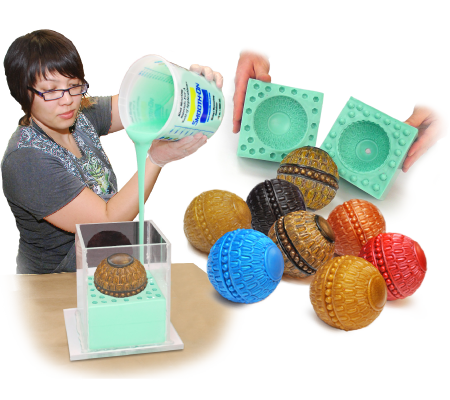 Event Details
When:
November 15, 2023; 9:30 am – 3:30 pm
Where:
2600 Lexington Street, Broadview 60155
*Includes Lunch and FREE Pourable Silicone Starter Kit
Space Is Limited. CLICK HERE To Make Your Reservation Today! >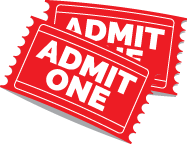 Presented in an easy-to-understand Slideshow/Demo format, this seminar will introduce you to:
Different Materials Available for Making Molds
Different Mold Making Techniques
Once You Have Your Mold, What Can You Pour Into It To Make a Copy
Casting Options – Make Your Plastic Castings Look Like Metal, Wood, Stone and More!
Secrets to Being Successful in Using These Materials
Making a rubber mold of an original model allows you to make one or more perfect reproductions of that original. Molds are used daily for hundreds of applications including:
Reproducing Sculpture
Casting Plaster
Casting Resin
Candle Making
Prototype Model Making
Movie Special Effects
…and much more!