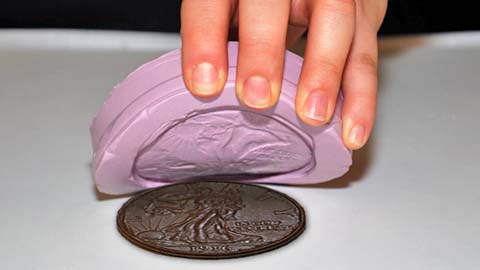 Equinox® silicone putties are food safe and can be used to make molds for making custom shaped hard candy, chocolate, gummi bears, gelatin, marzipan, cheese, nougat, poured sugar, gum paste, shaped rice, bento box shaped food, royal icing, pastillage, ice cream, pate, edible cake decorations, dessert motifs, ice, fondant, butter and more!
The putties are easy to use, fast curing, heat resistant and your cured molds will last for years, yielding 1000's of castings.
If you have ever dreamed of making your own chocolate at home then check out the How-To Sequence below to see how quick & easy it is using Equinox® 38 silicone putty. Refer to the technical bulletins for these materials for proper processing instructions before using. Click Here for the Technical Bulletin for Processing Instructions for Food Safe Silicone Rubber.

Smooth-On's Food Safe Silicones:
Equinox® Series Silicone Putties
Smooth-Sil® 940 Silicone Rubber
SORTA-Clear® 40 SIlicone Rubber
You Will Need: Equinox Silicone Putty, Glue Gun, Deli Cup, Scissors, Melted Chocolate
Step 1: Preparing Your Work Area
We will use Equinox® 38 Silicone Food Safe Putty to make a mold of a coin that will be used to make chocolate coin castings. Adhere the coin to a base. Then, apply hot melt glue to the back of the coin. Secure the coin to the base by pressing firmly, let the glue dry before proceeding.
Create a support form using scissors and a deli cup. The support form serves to provide reinforcement as you press the putty onto and around the coin. Your mold will be more uniform using a support form, which will in turn yield better castings. Trim the rim from the deli cup to create the support form. Leave about 1/2'' on all sides of the original coin. Secure the support form to the base using hot melt glue.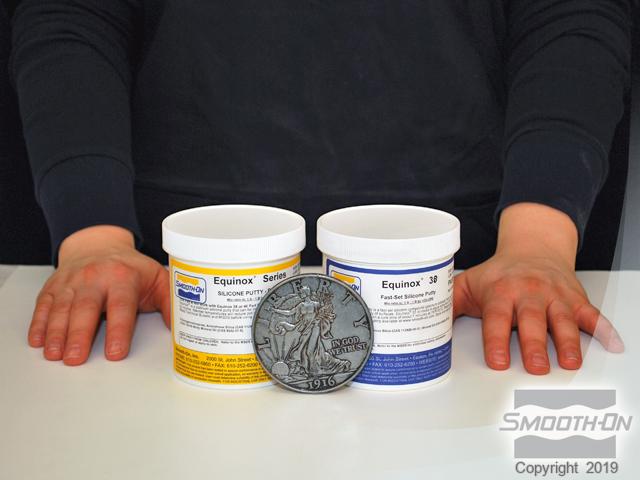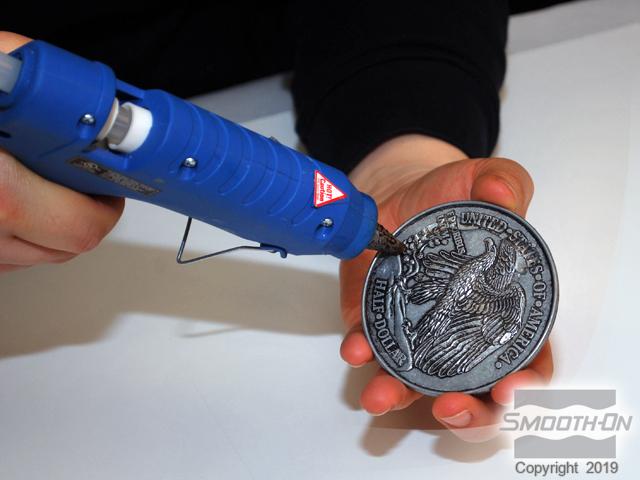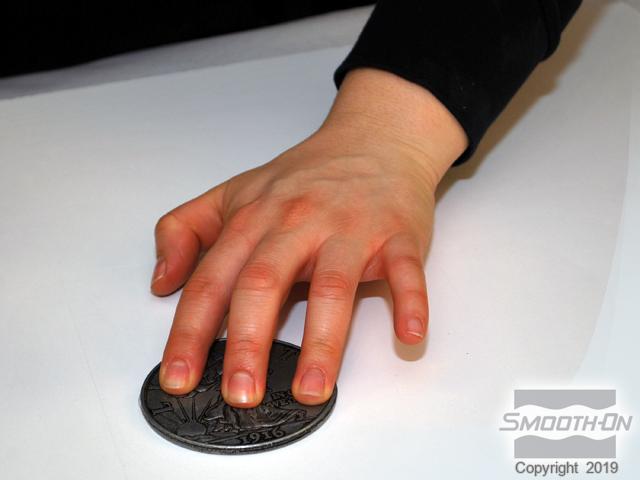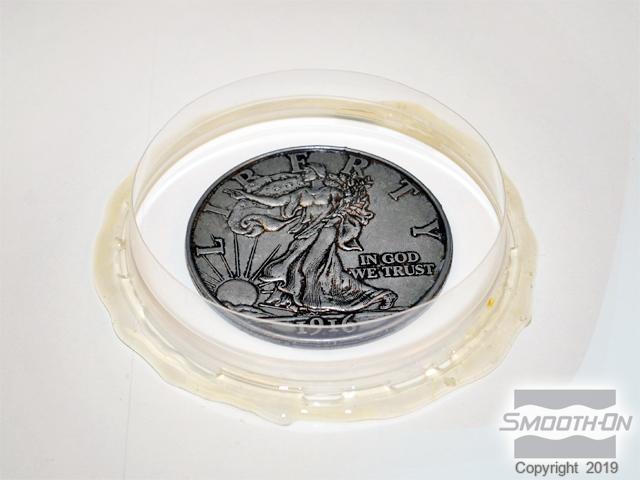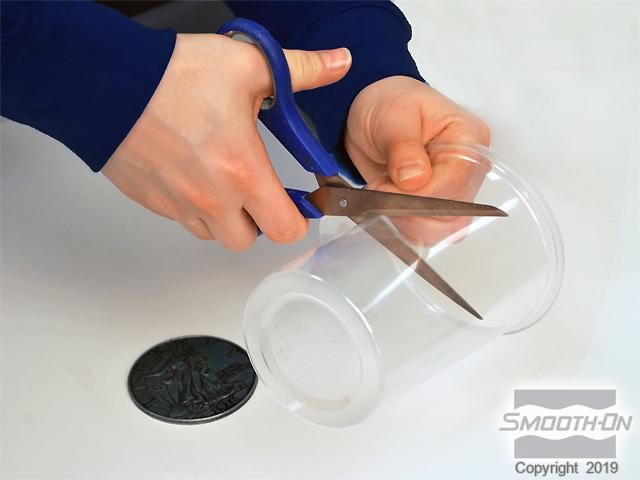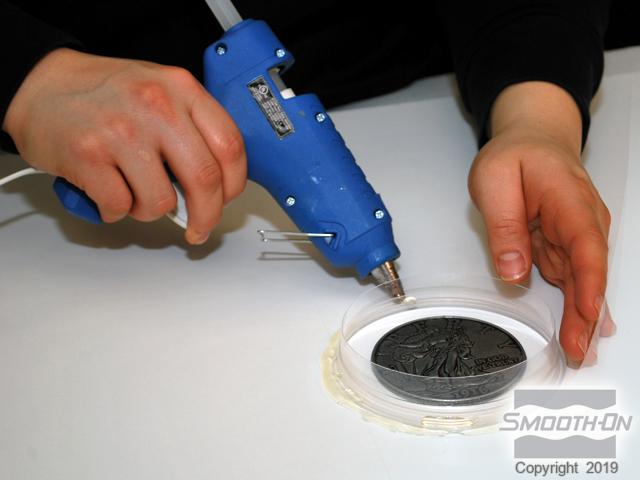 Step 2: Dispensing and Applying of Equinox™ 38
Equinox™ 38 is mixed 1 Part A to 1 Part B, by volume. Equinox™ 38 has a pot life of about 4 minutes at room temperature (73°F/23°C). Be sure to mix thoroughly until there are no streaks in the material and it is a uniform color. Press the putty firmly onto the coin and to the outer edges of the support form. Avoid repositioning the putty unnecessarily as it may distort the impression in your mold. Create a level base so the chocolate coin casting is straight.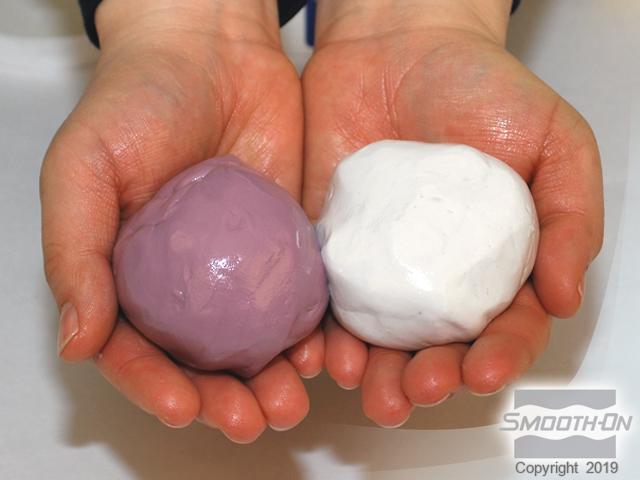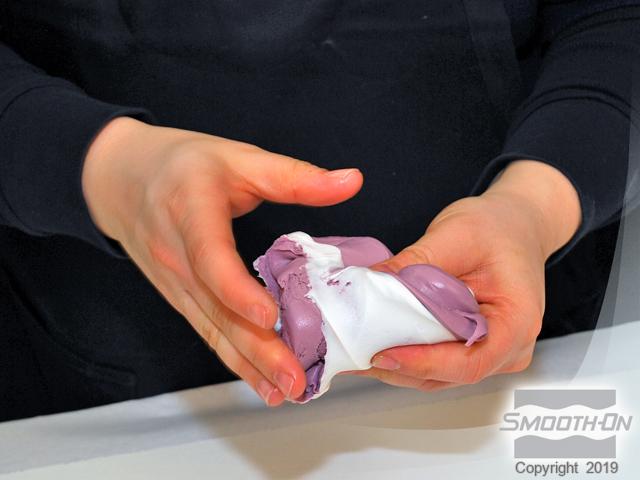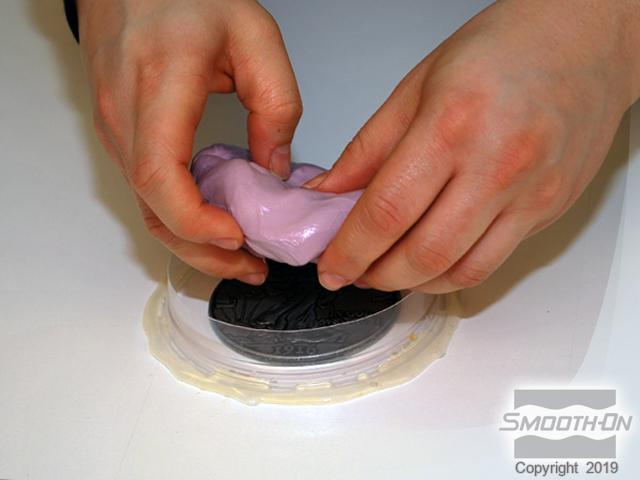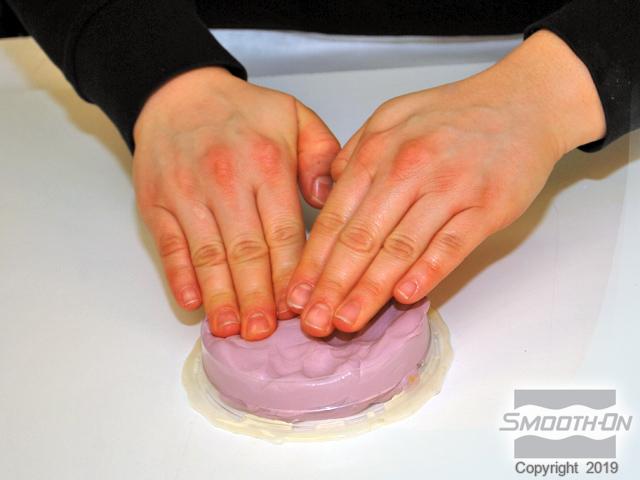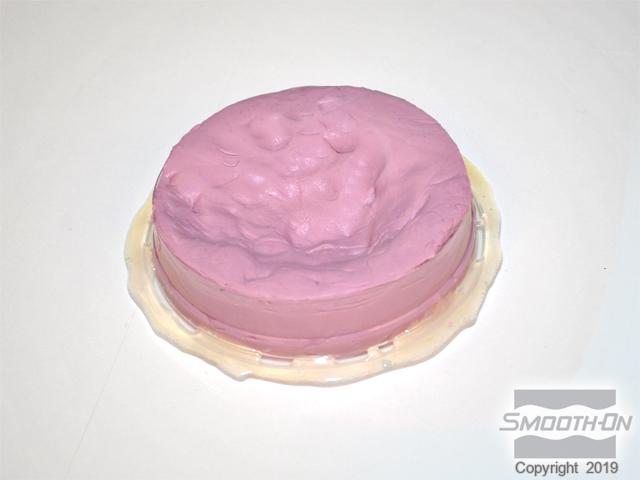 Step 3: Demold / Finishing
Equinox® 38 cures in about 30 minutes at room temperature (73°F/23°C). Once fully cured, remove the support form from the putty. The Equinox® 38 mold reflects the detail from the original coin. It is time to pour our chocolate coin casting. Melt chocolate according to the manufacturer's instructions. Equinox® Series silicone putties are able to withstand temperatures up to 450° F. Allow the chocolate to cool completely before demolding. The chocolate casting releases easily from the mold and the mold is ready to be used again immediately.
Your chocolate is ready to be enjoyed. Dark and milk chocolates are just the beginning!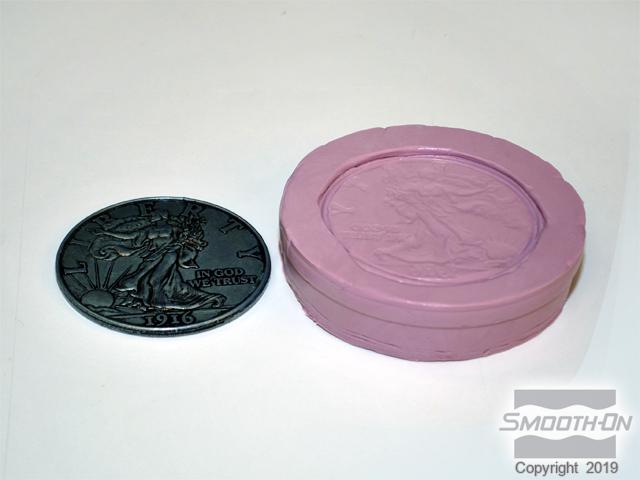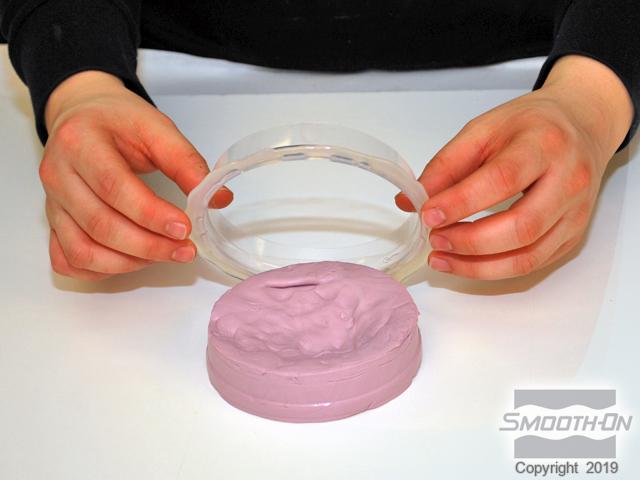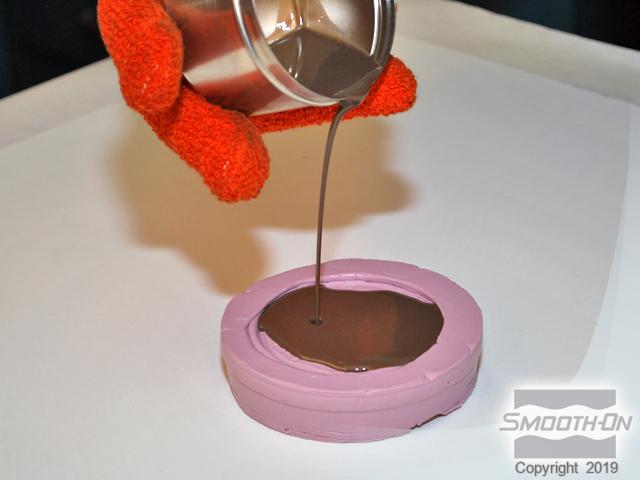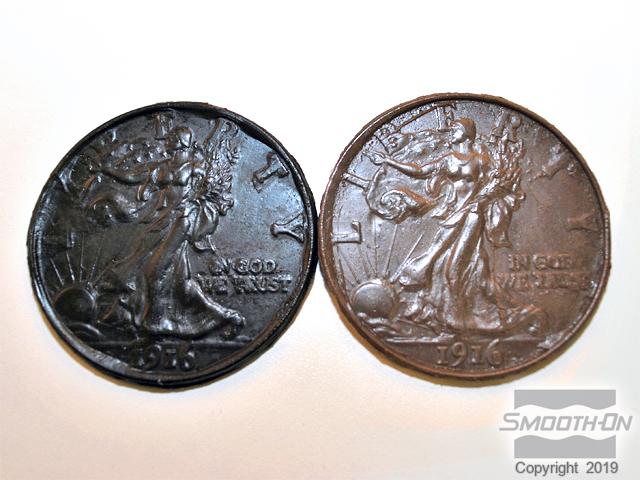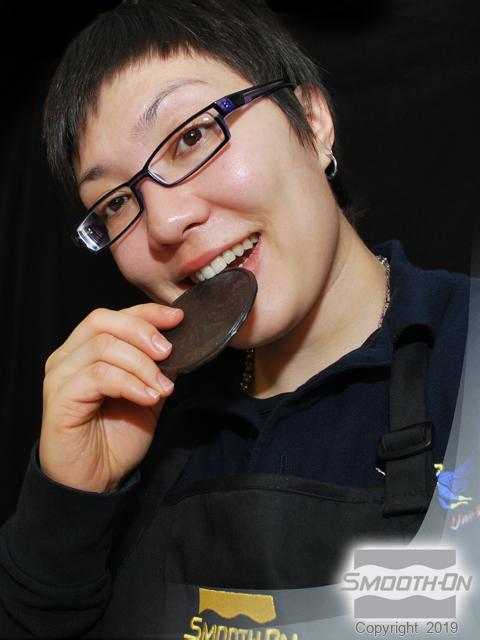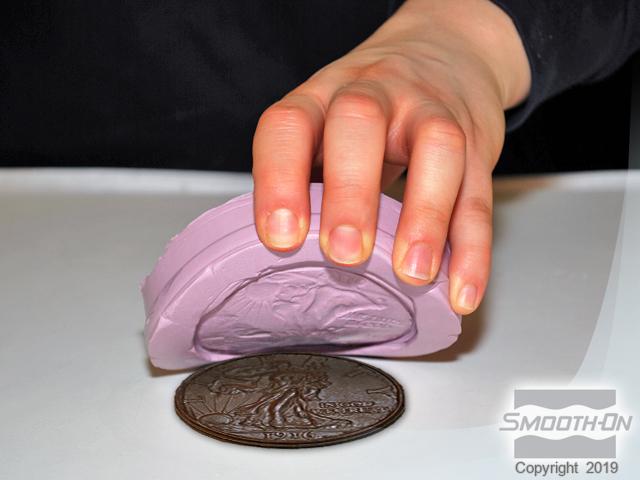 Related Products